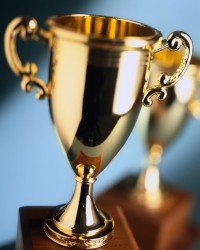 The judges and I were thrilled by the amount of nominations we received for the Top 10 Blogs for Book Lovers contest.
We narrowed it down to 20 finalists:
101 books
Arab Lit
Bookalicious Babe
Bookslut
The Book Wheel
Character Splash
Deliberate Reader
In Which I Read Vintage Novels
Jen Daiker's Unedited
Khamneithang
The Librarian Who Doesn't say Shh…
Living a Writing Life
Me, My Shelf, and I 
Natalia Sylvester
Parajunkee
ReadENG. Didi's Press
Reviewing Shelf
Tumbling Books
Well Read Fish
Your Urban Fantasy
Want to know who won? Here are the winners of the top book blogs contest.
Congratulations to these very worthy blogs. There were so many blogs that we liked but weren't able to include on this list. To all the book bloggers out there, keep up the good work. Your voice is important!
Here's How the Winners Will Be Chosen
If you're curious how the judges and I will choose the winners of this contest, we've included our four criteria below.
Quality of posts: Quality counts! Posts will be judged based on how engaging, useful, and well-written they are. This is our main criteria and counts for more than half of the final score.
Frequency of posts: Blogs that post more regularly will be scored higher than blogs that post infrequently.
Reader response: We like to see blogs with higher comment counts and social media shares because it shows a dedicated community of readers.
Initial nominations: The number of nominations each blog received at the start of the contest will also play a small part in our final decision.
The Judges
Our panel of distinguished judges include:
We will be announcing the winners of the Top 10 Blogs for Book Lovers contest soon!