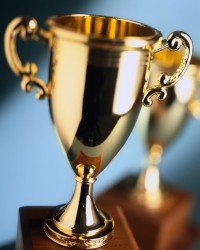 At Story Cartel, we love books. We want to find the best blogs for book lovers (like us) in the blogosphere.
But we need your help. Nominate your favorite book blog in the comments section. These could be:
Book review blogs

Book giveaway blogs
Bookstore blogs
Author blogs (as long as they talk about books by other authors as well)
Our Judges
Jeff Goins started goinswriter.com in 2011, and in less than two years gained over 100,000 readers per month and got two book contracts. He has written for publications like zenhabits.com and The Huffington Post, and is the co-founder of Story Cartel.
Marion Roach Smith is a former New York Times staffer and published author who has been feautured on NPR and in New York Times Magazine. She teaches memoir at marionroach.com.
Crystal Paine is the founder of moneysavingmom.com where she regularly features free books on her site. A hard core book lover, last year, she read over 140 books!
Sophie Novak is a writer and book translator who has translated three books from English into Macedonian. She writes at sophienovak.com.

Joe Bunting is the founder of thewritepractice.com and co-founder of Story Cartel.
How to Nominate Your Favorite Book Blog
Nominate your favorite blog in the comments section, and make sure to include a link to the blog so we can find it.
Explain why you like the blog.
You only have one vote, so use it wisely.
Nominations close March 1, so get your nominations in quickly.
You can nominate your own blog, but you may want to trade nominations with a friend. Also, a blog must be nominated more than once to be considered for the award.
So let's hear it. What is your favorite blog for book lovers?